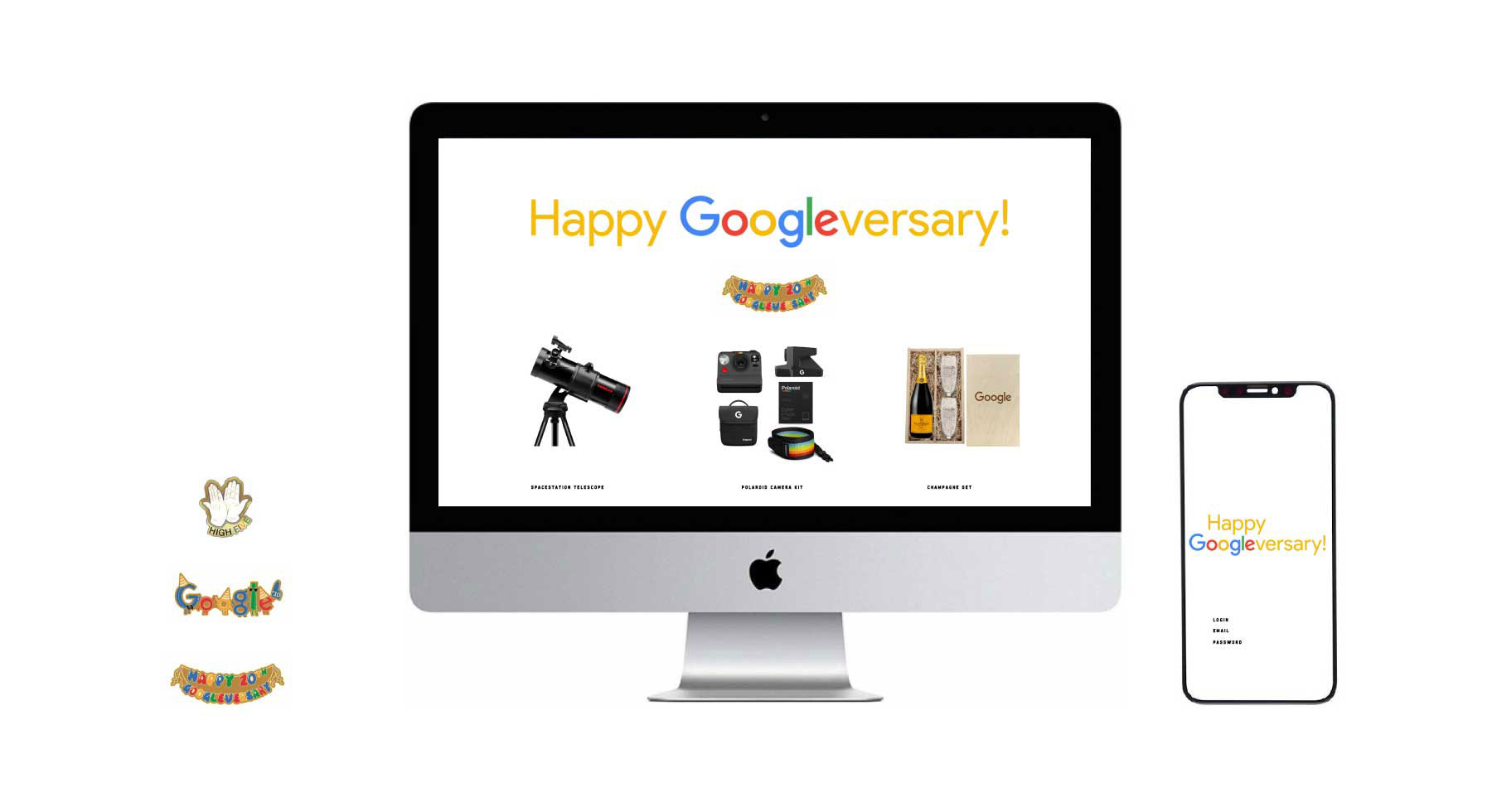 INCENTIVES. ANNIVERSARIES. NEW HIRES. TOP PRODUCERS
Whatever Your Program Need, We can Achieve it
More and more, companies are wanting to set up Award and Recognition Programs that recognize important milestones and incentives, like Anniversaries, New Hires, Top Producers, etc. A Program can be as simple as an email linking a recipient to their prize, with redemption, fulfillment and shipping. Or it can be more comprehensive, where creative strategies are put in place that connect emotions to accomplishments and create a motivational canvas where these triumphs can be shared globally with other employees, customers, and channel partners. A Program can have an online store attached to it to select an award…or it can be dialed in by going beyond traditional formats, using the latest technology, gamification & analytics.
Onyx can help build you a Program that has any of these simplicities or complexities. We can set up a Program for you that supplies your team, recipients and top producers with both Stylish Merchandise AND Social Buzz, Technology, or Creative Motivation.
Setting you up for Success using Data – The Source of Truth
Each program milestone is an opportunity to measure, motivate, evaluate, and solicit feedback. From the announcement of your program, through identifying winners or recipients, Onyx can continuously analyze your data, enabling us to make quick adjustments and enabling you to reach the goals that equate to bottom-line success. Onyx uses ROI as a key indicator of program success. We use best-in-class technology, analytics, and a global rewards solution that covers 100 countries to deliver an overall user experience and knock-your-socks-off results.
The Onyx Unique Experience:
We custom tailor your program based on your company culture, goals and quantifiable results.
Every decision is based on your unique needs. Every Program is Unique.
We use highlevel creative at every point along the way.
Products, Prizes, and Awards are custom curated or custom designed/produced, to be specific to your unique company's nuances.
We can provide a SaaS based engagement platform that utilizes the latest technology solutions
We can offer Global rewards partner procurement strategies in order to deliver rewards in country and to maximize reward value.
We can use gamification to raise the bar and engage your customers, employees, & channel partners. Read more about Gamification HERE.

ONYX PRODUCED AWARD FOR FACEBOOK SPARK AR CONTRIBUTORS